ECONOFIDES: Economics for High school offers fun, educational micro-learning platforms and interactive e-books to give a taste for economics to students, all the way from 10th to 12th grade. Econofides content is inspired by COREecon, an international, collaborative project has has revolutionized the teaching of economics by getting into the big issues facing modern-day society and is currently being taught in many of the best universities around the world.
COREecon materials have been adapted to the high school curricula in a digitized, accessible format by a team of CORE and Sciences Po researchers in collaboration with the Académie de Versailles (one of the largest and most diverse school regions in France), the Artips platform and the Île de France Region. Econofides proposes the teaching of economics with the following resources:
A micro-learning course for 10th graders
Interactive e-books for:

11th graders studying Social and Economic Sciences (SES)
11th graders studying Science and Technology for Administration and Management (STMG)
12th graders studying Economics (ES)

A micro-learning course for all high school students designed to sensitize them to economics and related issues
---
Financial support for the development of these materials was provided by the Académie de Versailles, the Bank of France, the AXA Research Fund, the Île de France Region and Sciences Po.
Econofides is being carried out under the scientific direction of Yann Algan, Dean of the School of Public Affairs and Professor of Economics at Sciences Po, along with the partners presented below.

– Emily HELMEID, Research Project Manager
– Norbert RUGAMBAGE, CORE Project Manager
– Anne LARGO, Secondary School Teacher
– Olivier THIERRY, Secondary School Teacher
– Nicolas STENFELD, Secondary School Teacher
– Paul VERTIER, Bank of France
– A team of research assistants
– Wendy CARLIN, Director of CORE, Professor of Economics – University College London, Affiliated Researcher with CEPR
– Samuel BOWLES, Director the Behavioral Sciences Program – Santa Fe Institute
– Margaret STEVENS, Professor of Economics and Director of the Economics Department – University of Oxford
– A team of top economists from around the world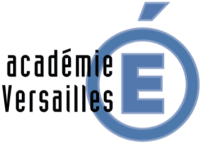 – Charline AVENEL, Chancellor of the Académie de Versailles
– Michel VIGNOLLES, Dean of the Inspectorate General
– Dominique CHAMBLAY, Inspector General of SES
– Fabienne KEROULAS, Inspector General of STMG
– Valérie MOREL, DAFOR-CARDIE
– Fabrice GÉLY, Digital Academic Delegate
– Rémi LEFEUVRE, E-education Task Officer
– A team of teacher-trainers
– Amélie DE RONSERAY, Director of Partnership Development
– Jean PERRET, Founder
– Takeshi DAVEAU, Technical Director
– Audrey CEYRAT, Project Manager
– Benjamin BILLIET, Pedagogical Engineer
– Gabrielle MIRALLIÉ, Pedagogical Engineer
– Khrystyna BURAK, Iconographer
– Magalie JOURDAIN, Illustrator

– Bernard GIRY, Digitization and Innovation Councilor
– Pascal COROLLER, Chief of High School Digital Transformation
– Guy DAROLES, Monlycée.net Project Manager
Other partners :